I have decided I have Bird Flu. I don't want to be associated with Swine.
Birds are like the grandchildren of dinosaurs. Pigs are descended from
Entelodontidae
, ugly creatures. (I watch too many prehistoric animal programs. But hey, the names are sometimes funny... like
Leptictidium
... Weasel'd like that one. The Oligocene Epoch was cool.)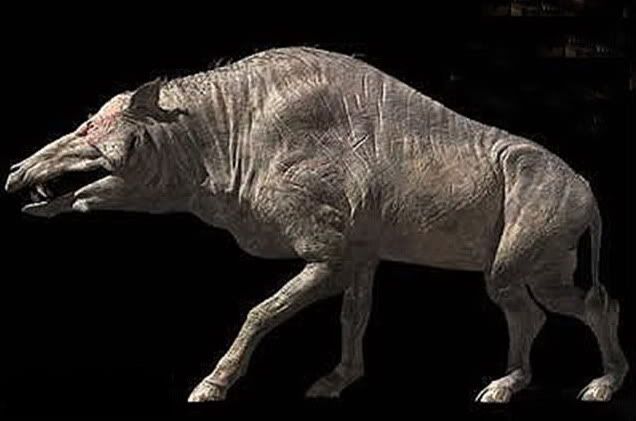 See that? Ugly!
Beautiful!
Bird Flu Wins!
__________________
The first thing that came into being, void and without form, a lifeless lump, unfashioned and unframed, the Prima Materia from which all comes, influenced by forms and given structure by matter it becomes all that is, with increase in entropy it is into which all shall fall, endlessly and in all directions, a self-reflexive paradox.
-=-=-=-
"Self-education is, I firmly believe, the only kind of education there is." -Isaac Asimov